The Mirots project used Learning Toolbox in an exciting new way as part of their Erasmus+ project to internationalise their curricula to support the development of intercultural skills and professional identity amongst occupational therapy students. Working across 5 different countries and involving students from 6 different universities, this was a complex and interesting project which was looking for ways to help their students and staff to gain intercultural skills by working with others across Europe.
In the final year of the project students were asked to work in groups (each group containing students from two different universities, located in different countries) to explore the issues in a key occupational therapy topic. The groups work was then to be presented in an online conference.
The students used Kubify's Learning Toolbox to create rich, multimedia and interactive ePosters presenting their work. These could be shared with all conference delegates to explore ahead of the online conference in the Learning Toolbox showcase website.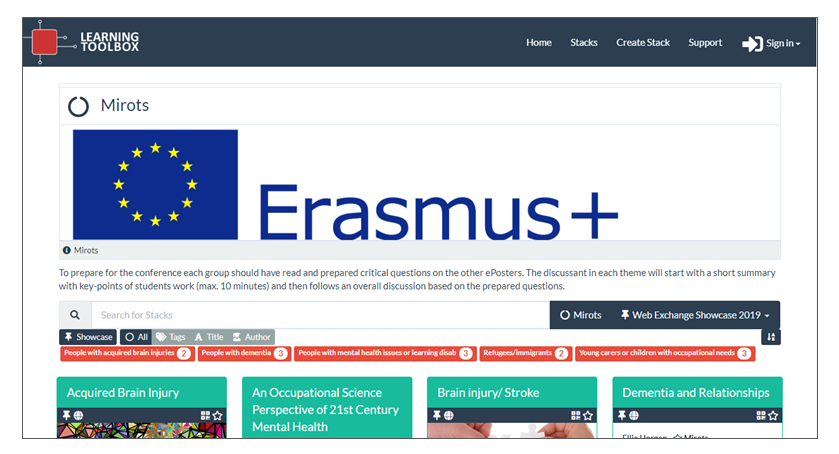 Furthermore each student group was allocated another student group's ePoster to peer-review in the week prior to the conference. They could post their comments and questions directly onto the ePoster using Learning Toolbox's chat function. This meant that each student group had some time to prepare answers to the questions before their presentations in the online conference.
As the Learning Toolbox ePosters can be viewed, explored and presented in a web browser, then it was easy for them to be part of the online conference. The online conference was set up as a meeting in Zoom and each presenter shared their screen as they presented their ePoster.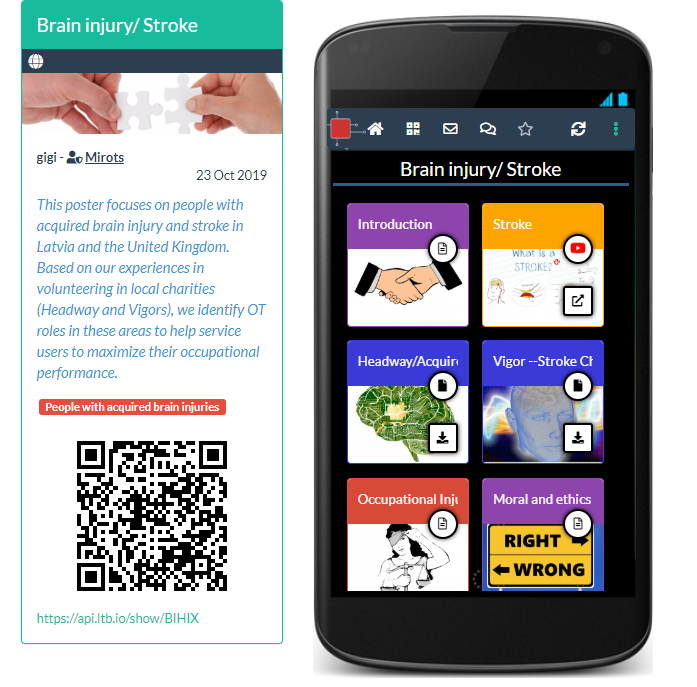 You can view one of the Mirots ePosters here and you can find more details about the Mirots project in their Handbook. Their use of Learning Toolbox to support their online conference is described in section 5.0 (pages 13-15).
We love this innovative use of Learning Toolbox to support internationalisation, the development of intercultural skills, collaborative learning and sustainable meetings!