It's the time of year when we review the Learning Toolbox ePosters and pick some of the very best to include in our Learning Toolbox showcase. The showcase is where we celebrate these great ePosters and it gives new authors inspiration for their own ePosters.
Have you seen a great Learning Toolbox ePoster this year that you think should be highlighted in the showcase? 
We're looking for examples of engaging ePosters that present their work clearly and which also make good use of the platform to include interactive or background material to give people a deeper understanding of their work.
You can nominate an ePoster by completing this short nomination form. Nominations will close on 31st December 2022.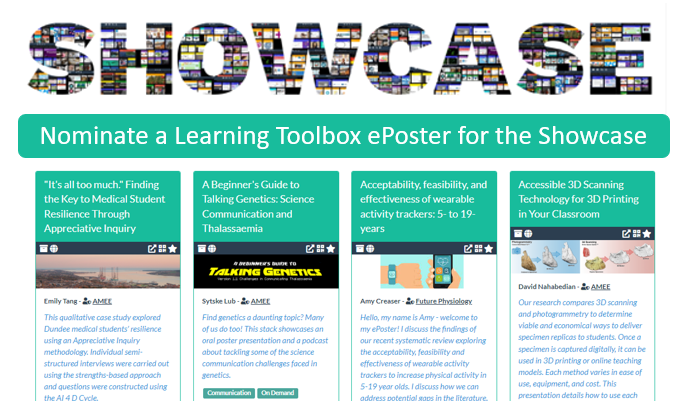 We'll review the nominations and we'll always check to get the authors' permission before we add an ePoster to the showcase.  
You can watch interviews with some of last year's chosen ePoster authors here. In the interviews they give a quick tour of their work and ePoster and talk about why they chose to include the content they did and the benefits they saw in making and using the ePoster to present and share their work.